If you hadn't noticed already, I love the beach. I grew up near the beach and spent many a weekend swimming amongst the beautiful waters of Ballina, Lennox Head and Byron Bay. Even though I live in Brisbane now, I still try to get back down to the North Coast of NSW to get my beach time. There is just something about the blue water and the white sand that I need to get my fix of every now and then. It soothes my soul and when I lived in London a few years back the only thing that I was really missing were the beaches and those hot Aussie summers. I am so blessed to live in this amazingly beautiful country and I love our beach culture and chilled aussie vibe. So today I want to share with you what I think are the 7 best beaches on the East Coast of Australia!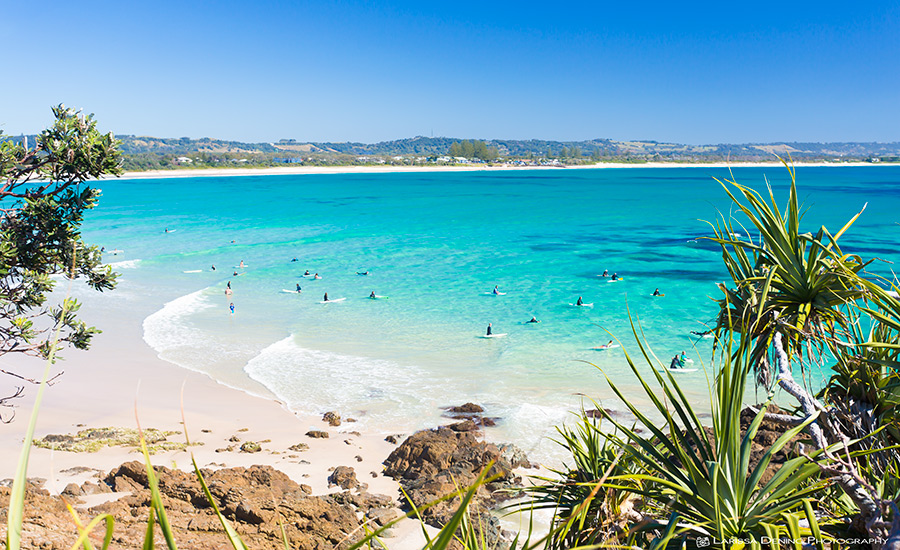 7. Bondi Beach, Sydney, NSW
To the rest of the world Bondi beach is probably the most well known beach in Australia and it is a beautiful beach considering how much traffic it gets. It is set in a bay so the waves aren't too crazy, its easy to get to and it has an awesome ocean pool that sits on the side of the headland and overlooks the bay and the beach. It is also part of a stunning coastal walk that you can do to some other equally stunning beaches like the Bondi to Coogee walk or the Bondi to Bronte walk. There is also the possibility of being part of the Australian TV show Bondi Rescue if you are at Bondi during the summer season when they are filming. Just try not to be one of the people that has to be rescued although I think some people deliberately try to get rescued so that they can get there 10 seconds of fame!
6. Horseshoe Bay, Bermagui, NSW
I recently visited Bermagui for the first time at the end of last year. Bermagui is a 5 hour drive south of Sydney. This sleepy little beach town is completely authentic and has that slow life, coastal vibe. I could have spent a lot of time in this relaxing little oasis and I plan to go back and visit again soon. The main beach across the road from the main street, (there is basically only one road running through Bermagui), is Horseshoe Bay which is a beautiful little bay with aqua coloured water. This spot is great for families as there are no waves and its quite a big bay so there is plenty of room although this little town doesn't really ever get that busy which is nice.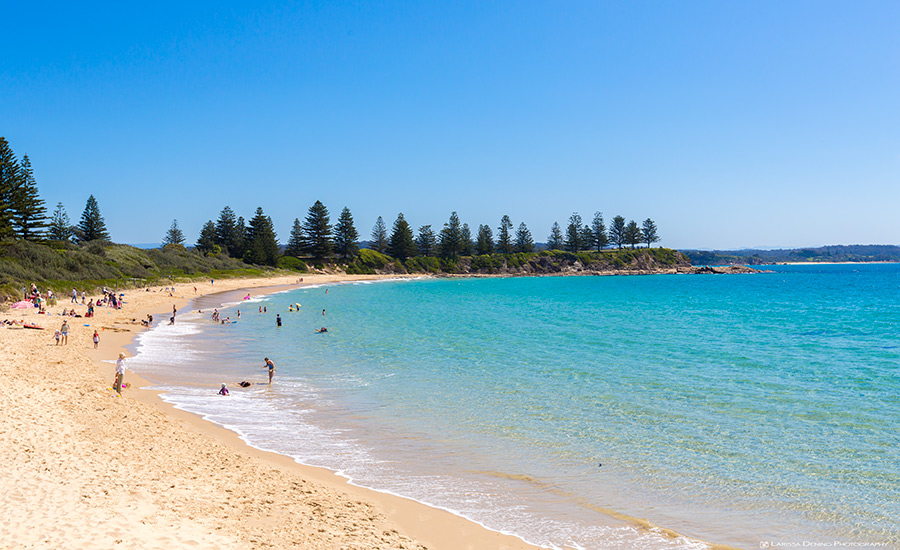 If you are looking for another beach that is even quieter but with a few waves then you can head around the other side of the headland to Beares Beach which is absolutely pristine with lots of rock pools that are fun for exploring.
If you are a landscape photographer then Bermagui is like a paradise. There are so many amazing landscapes in this gorgeous little piece of the East Coast including the famous rock formations Camel Rock and Horsehead Rock which you can read about on my previous blog: 5 Reasons to visit the stunning town of Bermagui
5. Noosa Heads, Queensland
Noosa Heads or Noosa as it is know to locals is a 2 hour drive north of Brisbane and based in an area called the Sunshine Coast. Noosa Heads is one of the world's most sought-after holiday destinations, and with good reason: it combines all the finer things in life with stunning beaches offset by the beauty of Noosa National Park, all in one compact area you can explore by foot. There is main beach which is situated across from the main street which is Hastings Street. This is another calm little bay with aqua blue water and white sand. Noosa can get quite busy as it is a popular day trip from Brisbane. If you drive to the end of Park Road you end up at the Noosa National Park. There is a stunning coastal walk that you can do which takes you passed a lot of beautiful little beaches that are a lot quieter than Main Beach. Tea Tree Bay is particularly pretty.
4. Coolangatta, Gold Coast, Queensland
The beaches of Coolangatta have some of the Gold Coast's best surfing conditions and most picturesque scenery. Greenmount Beach and Rainbow Bay are the Gold Coast's only North facing beaches providing sheltered conditions for swimming. A walk around the point to Snapper Rocks improves your chances of seeing the whales on their annual migration throughout the cooler parts of the year and depending on the year the Quicksilver Pro as part of the World Surfing League sets up camp here for a week or two, so if you are lucky you might see the likes of Kelly Slater and Mick Fanning just to name a few. If you keep heading around the headland, Duranbah is another popular and very picturesque surfing beach.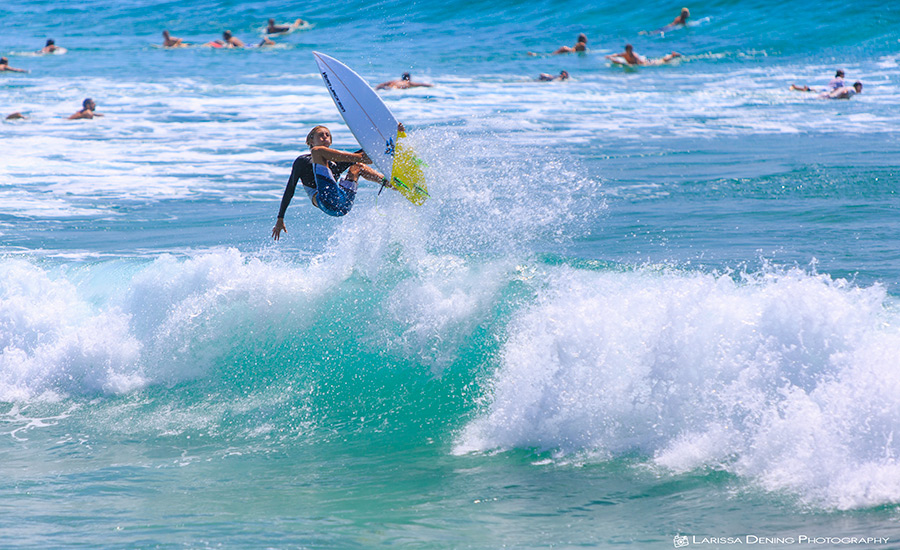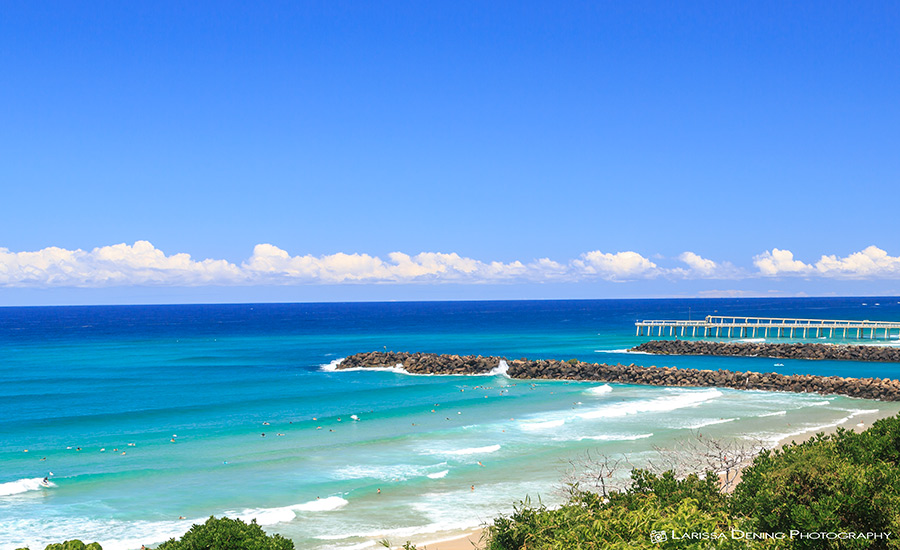 3. Wategoes Beach, Byron Bay, NSW
I may be a bit biased with this beach because I grew up in the area and hung out at this beach a lot but after travelling up and down the East Coast of Australia it still ranks highly among the best beach that I have ever been to. Byron Bay has a vibe that is completely chilled out and zen. You can't help but feel relaxed as soon as you enter this stunningly beautiful beach town on the Northern Coast of NSW. It can get quite busy throughout summer especially on weekends but you can put up with the crowds and lack of parking as soon as you see the gorgeous landscape. After driving through the main part of town and spotting a few hippies and boho chic gyspy's head towards the lighthouse. There is a turn off to your left that takes you down into Wategoes which is a beautiful little bay with views to Julian Rocks (a popular diving destination). If you feel like a bit of a walk with breathtaking views then do the walk up to the lighthouse and back down again. It's one that you won't want to miss. After your walk, cool off in the refreshingly clear waters at Wategoes.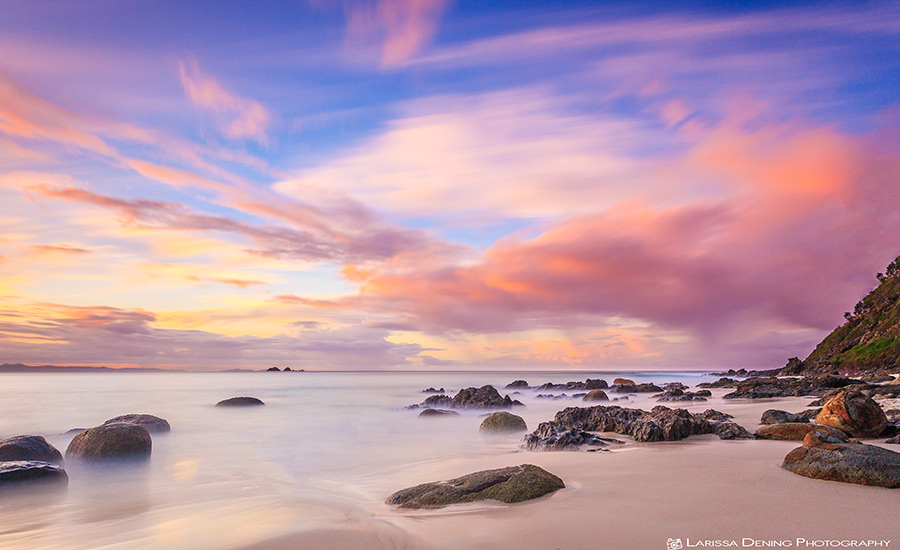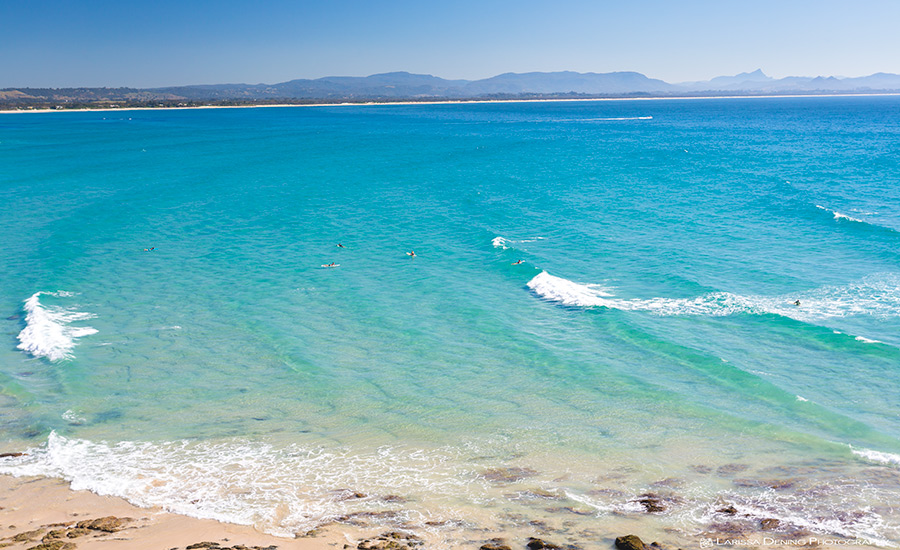 2. Chinamans Beach, Jervis Bay, NSW
When I arrived at Jervis Bay on my road trip from Bermagui to Kiama it was 35 degrees on the Labor Day public holiday weekend. Probably the worst possible time to check out this amazing beach as you literally could not move for the number of people in the area. Despite being in a bad mood from spending nearly an hour trying to find a park in the scorching heat that even my air conditioner was struggling to keep at bay, I was absolutely blown away by the absolute beauty of this place. I checked out the famous Hyams Beach first which was equally as stunning but found Chinamans to be a lot quieter and just as beautiful as Hyams Beach. Even though it was 35 degrees in the sun the water was still quite chilly but very refreshing. Chinamans Beach has the whitest sand and the clearest water I have ever seen and the only reason I didn't make it my number one choice was because it needs to be 35 degrees or more to be able to swim here if you don't want to catch hypothermia.
1. Whitehaven Beach, Whitsundays, Queensland
When I visited Hamilton Island back in August last year for my birthday I was transported to a happy place. This has always been my dream destination and it certainly didn't disappoint. We booked a day trip to visit Whitehaven beach on the day that we arrived as Whitehaven beach can only be accessed by boat. It was literally paradise on Earth. Sailing up to the shores and witnessing the turquoise coloured waters and pure white sand, I was squealing like a little girl. We had a few hours to do whatever the heck we wanted to do before getting back on the boat, so of course we swam and walked and just soaked up the magnificence of this exquisite beach. We were there on the last day of winter and the temperature of the water was still bearable to swim and it has to be pretty warm for me to get in. The sand is 98% silica which means you can use it to exfoliate yourself, clean your jewellery and its not hot to walk on due to the pigment reflecting the heat. This is my idea of heaven and I could happily live out the rest of my days stranded on this beach.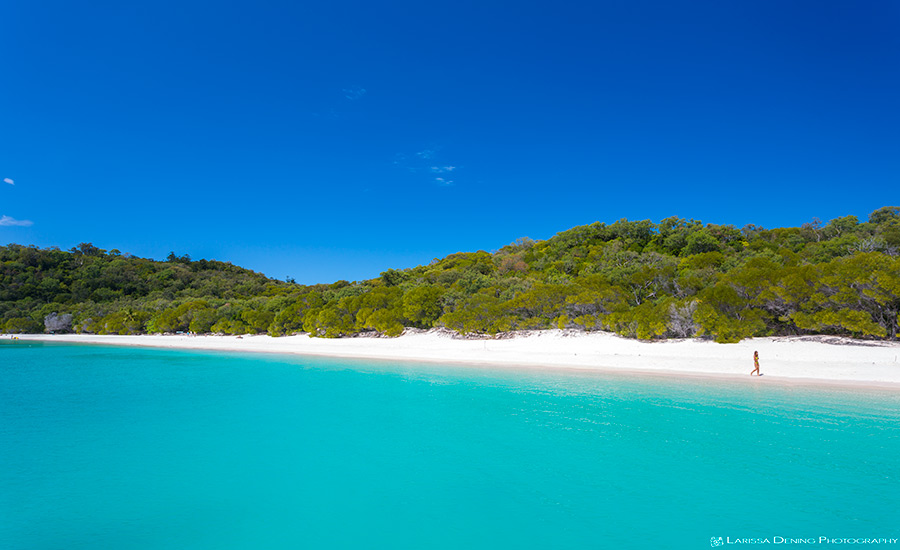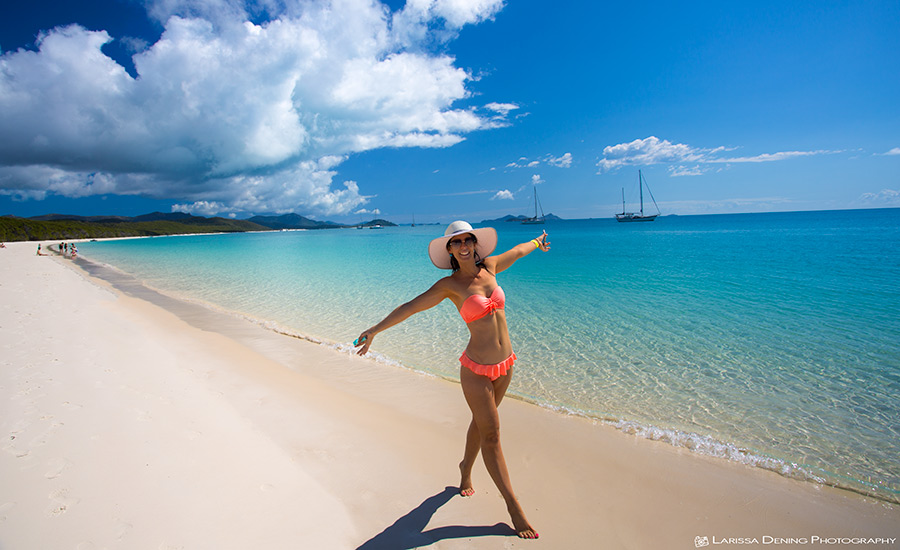 So that wraps up the 7 best beaches on the East Coast of Australia. It was quite hard to decide just 7 as there are so many stunning beaches on this side of Australia. I cant even imagine writing this list for the West Coast of Australia. Hopefully one day I will get the chance.
What are your thoughts? Are there any that I missed? Are there any that I haven't seen that I need to go and see. I would love to know, so leave a comment below.